Upcoming Events
Here you will find listings of our upcoming events and archives of our past events. We hope to see you there!
Mangum Community Health & Wellness Fair
October 24, 2018, 3:30PM-6:30PM CDT
Due to potential rainy weather, this event has been moved to
the Mangum Senior Citizens Center at:
213 N. Oklahoma St. Mangum, OK 73554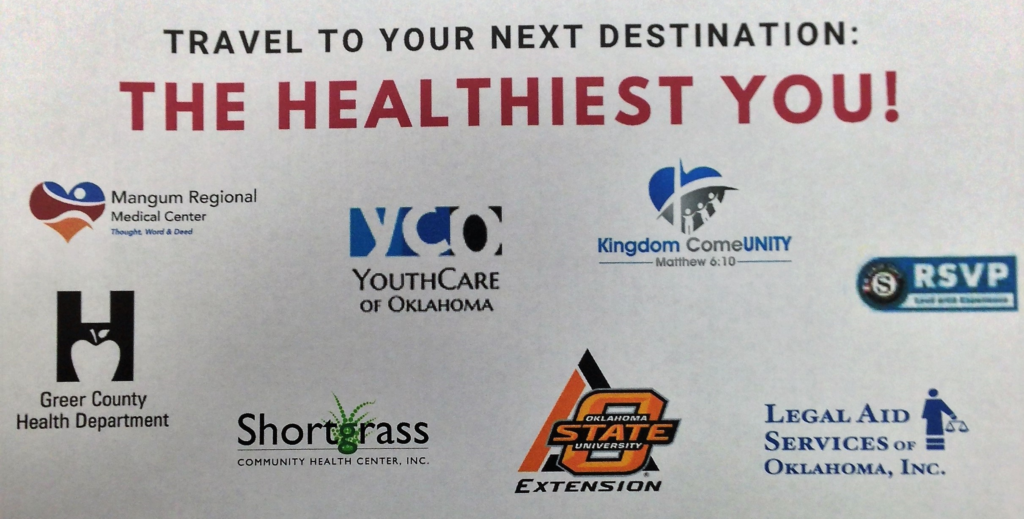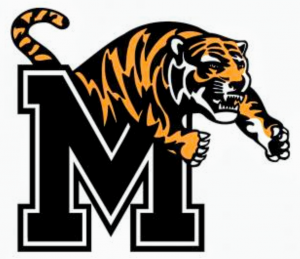 MISSIONARY/LEADERSHIP SCHOLARSHIP
MISSIONARIES and LEADERS in Southwest Oklahoma! Kingdom ComeUNITY would like the opportunity to partner with chosen applicants ages 26 and under. Click on the link that best fits your position and PRINT OFF. Please follow the instructions. We must receive all applications by July 31st. Also, if you know a developing LEADER or a MISSIONARY that fits the criteria, please feel free to pass this on to them.
Leadership Application-Click Here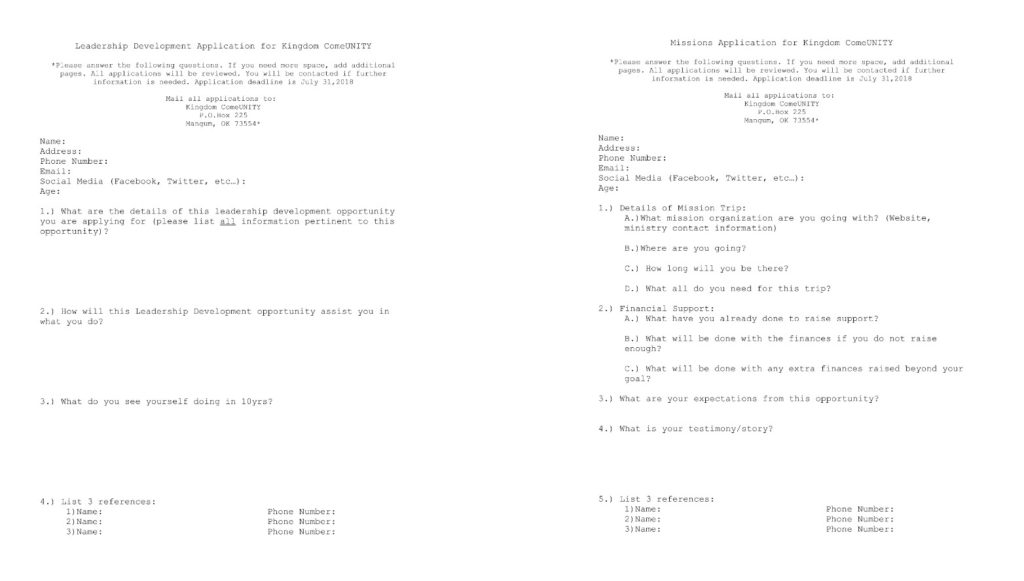 Josh Gunderson-Bullying Prevention & Social Media Specialist
May 3rd, 2018, ALL DAY at Mangum High School Auditorium
Grades 9-12 Assembly, 10:45am
Grades 5-8 Assembly, 12:30pm
Parents Training, 7pm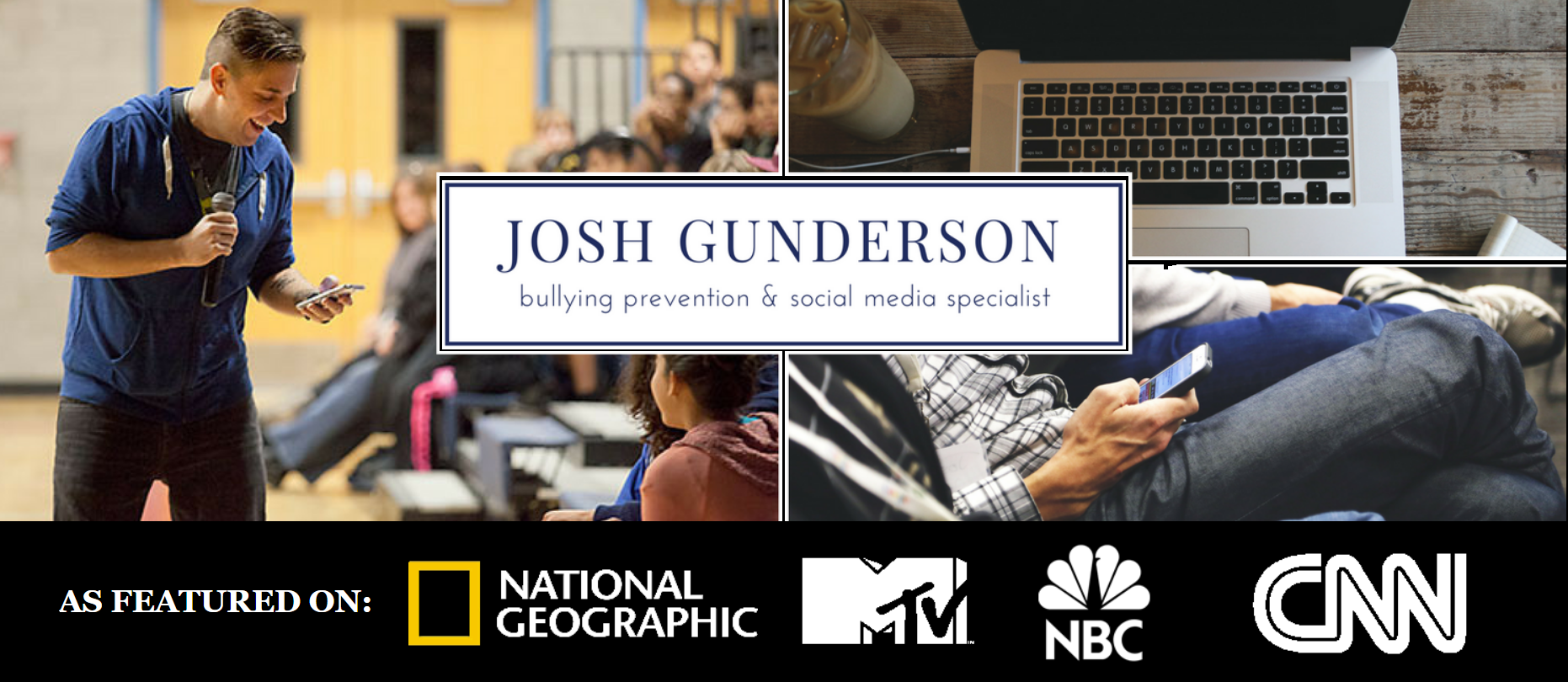 Walk In Faith-Prayer Walk
March 31, 2018, 9:00 AM CDT
Meet at North Side of Courthouse
Mangum, Oklahoma 73554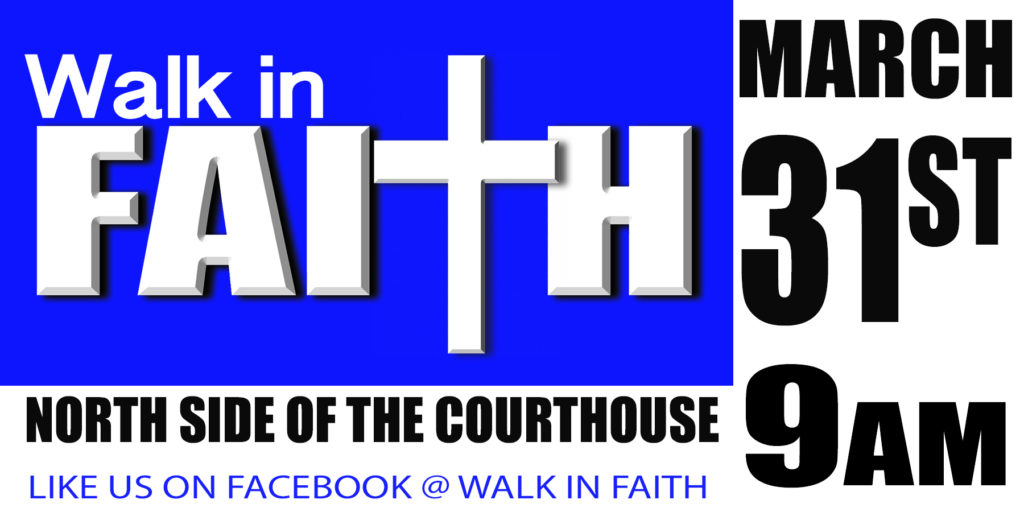 Prayer At Mangum Schools
March 28, 2018, 5:30 PM CDT
Meet at High School
301 N Oklahoma Ave. 
Mangum, Oklahoma 73554

Prayer At Mangum Schools
January 10, 2018, 6:00 PM CDT
Meet at High School
301 N Oklahoma Ave. 
Mangum, Oklahoma 73554

Biblical Leadership Training

October 26 – October 28, 2017,  5:00 PM CDT
Great Plains National Bank
101 S Oklahoma Ave,
Mangum, Oklahoma 73554